Compose your first draft. Share it in the forum.
If, when you did the last activity, you used a list with categories that suggested a structure, your brainstormed ideas may already be organized for writing. If not, look back over those links in the previous activity for ideas or take a look at Katherine Kearns & Carol Sullivan's (Indiana U., 2012, pp.140) five suggested formats in Table 3.
Whatever structure you choose, make sure that you "
'own' your philosophy
.
"
If you're going to use it as part of your syllabus, for a job interview, promotion, etc., what you say you do and what you can be seen to be doing must be aligned.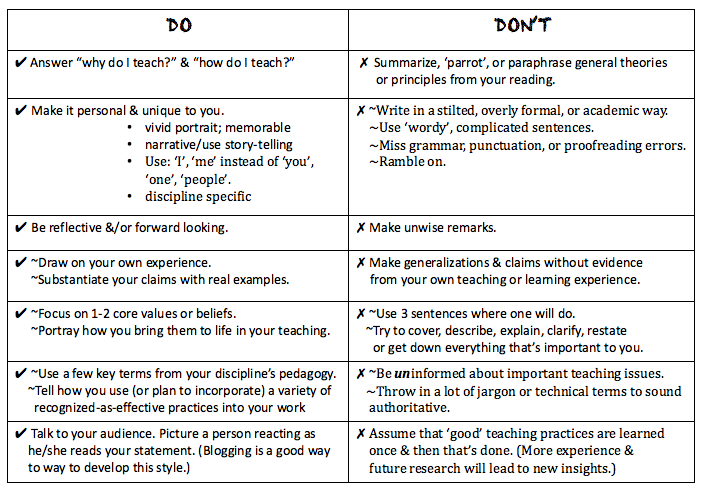 There are a couple of tools you can use to make your TPS public: Google Docs and Draft (https://draftin.com/) which is also free. I encourage you to take a look at their features page. If you're using a Google Doc, adjust the privacy settings to 'anyone with the link can view'. If you're going to want a reviewer, enable commenting as well (but not editing). Share the link in the forum.

Last modified: Thursday, 29 November 2018, 8:06 AM