Live Session: Synchronous Welcome Session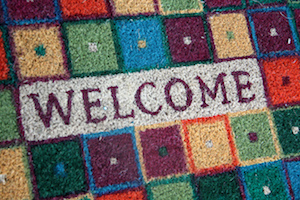 Please attend the synchronous online session this week on the date and time (and link) indicated in the Course Schedule.

In this session we will:
Start getting to know each other
Lightly discuss some Zoom basics so you know how to participate in synchronous sessions

Share your expectations for the course and talk about how the course works
Access to the Zoom meeting: If you have never been in Zoom before, you will have to download a launcher in order to get into the room. Arrive early to make sure your access is working.