Oh this was such a useful exercise! I have thought of and developed a few activities, but I think this is the one I will be able to use in my classes right now. I had to think about how to create community beyond just the first day icebreaker stuff, so I challenged myself to come up with something that is appropriate and useful at this time of the term - MIDTERMS.
The activity uses Padlet which most of my learners are familiar with and have the app for (recommended app on syllabus). I think it will help build community because they can see each other's thoughts on the term/encourage each other and the image becomes part of the course aesthetic. I also think it works well for a variety of class delivery modes and sizes. 
Challenges: Ensuring participation...no grade = no effort?
My activity: 
Find/Create, post, vote!
As we approach the middle of the term, it is important to remind ourselves of where we have come from and what we feel about our class' journey ahead. Do some searching and find an image that summarizes what this class has meant to you and will mean to you going forward. Can't find the perfect post? Make one! Post your found or created image here.  Be sure to like and vote on others too!
The top 10 images will be identified and we will vote, in class, to select our #MidtermMotivation image. 
(The winning image would then be displayed as the class banner on D2L and printed on the back of the midterm exam). 
I was also thinking another variation could be to have learners take #StudySelfie and post it to padlet or twitter with a midterm prep tip!
I love these ideas - especially how easily they can be adapted for online, face-to-face, and blended classes.

I'm curious how you will you identify the top ten images, and how you'd do the voting in a fully online class. If it would be helpful to you, you are welcome to demo it with our group. :)

And... your #studyselfie inspired me to seed the social forum in my asynchronous, online class. We had our first snow of the season in Whitehorse today, so I've started a #firstsnowselfie feed - just for fun - I'll let you know how it goes.
Thanks for getting the ball rolling on the inspiration!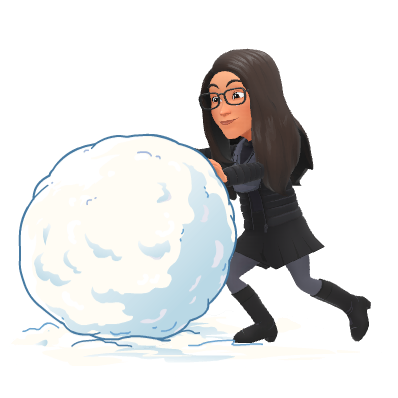 Hey Colleen,
Thanks for replying. I love that you are thinking of using a # to get community going. 
As far as fav. pic - you can let people "thumbs up" things on Padlet, so I would pick the top 10 thumbs!

I am now going to search twitter and insta for #Firstsnowselfie!  Somehow we don't have any snow here in Iqaluit yet, but when we do I will have my learners post too! 
Building community beyond these walls.... :)

Hey Colleen, 
Quick search and nothing recent for #Firstsnowselfie.
Do you want to have our learners all share something like #MidtermMotivations #MidtermMood #AcrossTheNorth? It would be cool for our Iqaluit peeps to see what you guys are up to in Whitehorse!
Hi Tara,
An interdisciplinary northern #hashtag collaboration is a great idea!
There were a lot of posts in our private class social forum (using tags in Moodle), but none shared more broadly on their personal social sites - I guess I didn't either, so probably some modelling would help!
Thank you for sharing your strategies for making class hashtags and social sharing successful. Next term, at the beginning of my class, I think I will try your suggestions! I will ask my students about their comfort with social media sharing, choose a few tools, and try some scaffolding/modelling to see how the sharing goes.
Let's try this next term when my class is better prepared. I've learned it is tricky to bring in a new means of communicating more than half-way through the course (particularly in my asynchronous, online courses).
Looking forward to connecting soon!

Hi Tara,

It was great to read about your "Midterm Motivation" activity. I think you and your class could have some fun with this one. I, too, was wondering about participation, but if you make it engaging then I think people will get on board.

A riff on this activity could be to ask them to create/find an animated gif as an alternative to the image to share. It wouldn't be easy to print on the exam, but it might be also engaging to the students. (Not sure if gifs can be added to Padlet though, you'd have to check.) Another tool that could help this happen would be Instagram. At RRU we have had courses which have embedded Instagram feeds (using hashtags I think) into their Moodle courses, just an FYI.

If you went the gif route, an alternative 'ask' could be to 'find a gif that will give your fellow students motivation to rock that exam!' or something to that effect, rather than something that describes what the class has meant to them. For me, there might be a difference between your ask of 'summarize what the class will mean to you going forward' and the hashtag which calls it 'motivation'. Is it the same thing? I'm not sure. One might help them figure out how they feel about the usefulness of the course, the other might help them find the energy - and inspire others - to keep going. Both are great...just looking at clarity here.

Were you thinking that you'd ask the students to also include why they chose that image or what it meant to them using text along with the image, or just the image itself?

Looking forward to where your thinking goes from here!

Beth


Re: Tara Vanderveer: Find/Create, post, vote!
by
Gina Bennett
-
Tara, looks like your community-building activity is generating plenty of interest!
Another tweak you might consider (if looking for a lower-tech option) is to have people post that 'perfect image' as you describe, & then get the class (the student who posted the image and/or the rest of the class) to suggest captions. I've seen similar exercises in the past & they've added considerable humour to the activity.
Great activity!  It is short, fun, creative and would most likely provide some very useful feedback to you, the instructor.  A visual representation of where students are at is very cool!  I wonder what my students would post for the courses I am teaching right now (Business Communications and Theories of Communications).  I am super interested to find out.  I just might try this activity out with my students!  Thanks for the great idea!

Hi Tara,

What a great idea and thank you for sharing!!
Do you ever have learners who are uncomfortable with or fearful of technology, don't use twitter/padlet, or other issues? If so, do you have any recommendations about the 'easiest' tools to integrate for learners, especially if the f2f or distance course is very new to them and they have limited experience...
thanks again,
Janna


Hey Janna,
I have not had any learners that were uncomfortable with technology, but I HAVE had some that are uncomfortable F2F!
That said, not all learners are into Twitter or don't understand how to use Social media professionally, so day 1 we talk about that and I encourage them to set up a professional Hootsuite or other Social media accounts that we will use in class. I try to have them avoid using personal ones at all costs as it can lead to shadiness...
In my experience, easiest tools are ones they already know and love like Social Media (snapchat, insta, twitter). Next is anything that you can embed/they don't have to leave your course page for (like Padlet, PlayPosit). Next is anything they don't need an account to use Socrative, Kahoot, Quizziz, Nearpod, Quizlet. Lastly, anything they need an account for. Mostly because they forget their accounts and you can't help them with that. OneNote and Anki need passwords but they are worth it!
Follow #EdTech and #EdTechChat for all of the most up-to-date reviews!

Re: Tara Vanderveer: Find/Create, post, vote!
by
Gina Bennett
-
Wow, Tara, this is a super-useful "hierarchy of easiness" for choosing tech tools to use with online students. I wish I'd had this (or had the brainwave to develop it) years ago. Thanks so much!
 I'm sharing an image that summarizes what this course has meant to me and will mean going forward. Thank you for the inspiration, Tara!
I feel like I've come across a pot of gold at the end of this rainbow. So many good ideas shared! And they just kept flo(w)ing over the waterfall. Going forward I plan to use them, of course!
Are we all in this photo Sylvia? In my mind we are all just out of sight, taking our clothes off in the forest, about to run at you (standing all serene there) yelling "aiiieeeee!!!!!" with joy, jumping into that cool, fresh, water. We might splash you a bit and then pull you in...

Ok, now I'm an oversharer! Ha ha.
Beth